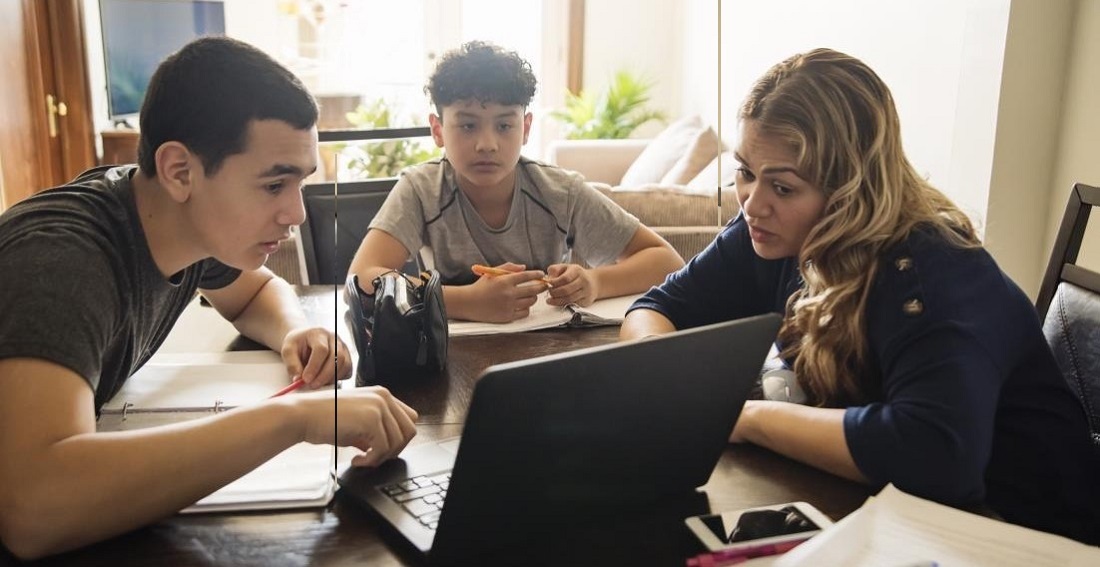 Parental engagement
Provide parents with the information they need to understand the key aspects of school life and curriculum that affect the progress of their children.
Foster more informed conversations between parents and the school to strengthen support from home. Share today's information, not just grades from a month ago.
School improvement
Whether you are a senior leader or a tutor, it is easier to have a productive, informed conversation with parents about how they can support their child if you all have the same information in front of you.
In the classroom
Students in class can be better prepared for learning if their parents can draw on up-to-date progress, attendance and behaviour information to foster a positive attitude to every lesson.
At home
Providing a rich set of information helps parents see the detail that reveals their child's areas of strength and weakness, and to support and encourage their children.
A smarter way of working
Better data, faster, leads to better decisions
Start simple
Timetable – to support organisation and planning
Headline attainment grades and snapshots – to show progress over time
Attendance summary – including information about late marks
Behaviour summary – positive and negative events
Subject descriptions – to map-out expected learning
Online-inbox and SMS – for messaging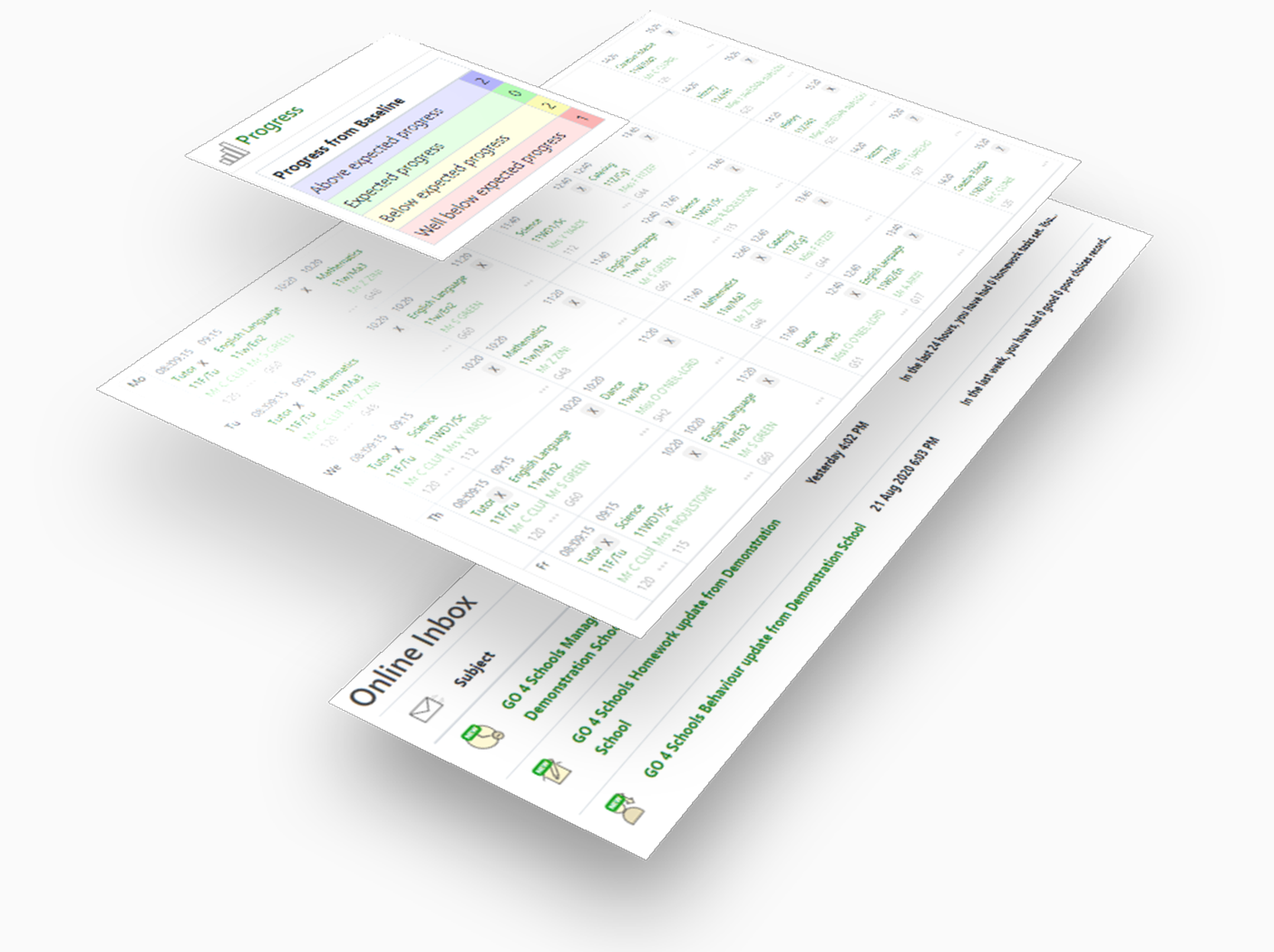 Add more when you're ready
Display richer information as you add modules to give parents a clearer view:
High-level control over what is shared and what isn't
Attendance – individual marks, trends, patterns and notifications
Markbooks – subject-level control over the sharing of detailed assessment data, including formative assessment
Behaviour – event details, trends, patterns, detentions, notifications
Progress reports – full written comments and school-defined measures such as attitude to learning
Homework – detailed view of homework set and due date, with expected duration and linked resources
Use email, SMS and our Mobile App notifications for communication
The complete GO 4 Schools family
Do more with GO 4 Schools – Save time – Save money – Reduce staff logins
Build a one-stop solution – Reduce workload and improve outcomes