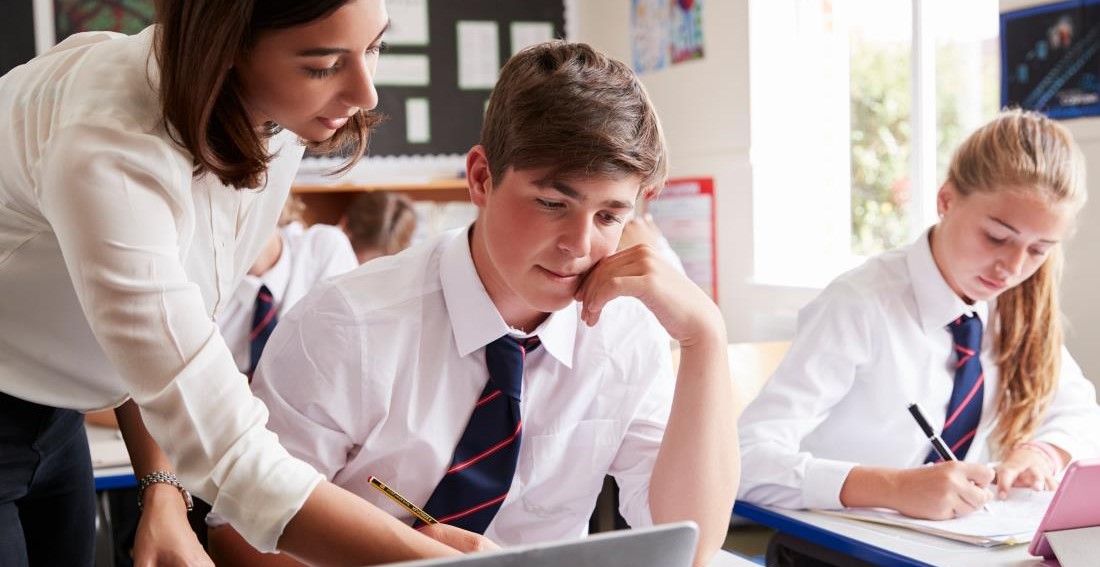 Online markbooks
Support teaching and learning in the classroom with instant access to an 'open', organised, quality-assured whole-school assessment dataset.
Instant access to headline grades – plus the detail – for each subject and group, and across each student's curriculum.
School improvement
Give staff instant access to today's cross-curricular assessment data. Sharing and transparency supports collaboration and quality control, and removes 'spreadsheet data silos' and other blind spots.
In the classroom
Give teachers the information they need in the classroom to support learning by sharing key assessment data in context with attendance, behaviour, learning support strategies and focus-group data.
At home
Keep students and parents informed with detailed assessment information that provides clear evidence of progress that can be celebrated or that indicates areas where additional support is required.
(Student access included; add Parental Engagement module for parent access.)
A smarter way of working
Better data, faster, leads to better decisions
Help your teaching staff to support your students
The best quality-first teaching involves a teacher drawing on a range of strategies informed by available evidence. Quality assessment data and associated context in GO 4 Schools markbooks puts that evidence in teachers' hands, helping them select appropriate teaching strategies and set appropriate learning objectives for their students.
Customisable markbook 'popouts' provide detailed student information for each student in a group, including demographic data, plus their attendance, behaviour, SEND status (including access to EHCPs), and so much more.
Markbooks support personalised formative assessment feedback to help students to identify strengths, weaknesses and areas to focus on for improvement.
Whether you are starting with a new group, meeting a parent, or you need to understand how best to support an individual student, you need the right information and it needs to be up to date. GO 4 Schools puts it at your fingertips.
Help your middle leaders
GO 4 Schools helps your middle leaders plan and monitor the impact of the curriculum as the year progresses:
Shared online markbooks support the collection of quality, consistent assessment data that provides evidence of curriculum delivery, impact and quality of learning between data collections
Instant online analysis for each subject, class and focus group simplifies and speeds up collaboration and intervention planning
Flexible markbooks make it easy to monitor the effectiveness of individual support
Streamlined, evidence-based data analysis
Schools are data rich – the problem is making sense of it. To work effectively, you need clear evidence, and you need it quickly.
Many schools turn to Excel, but they end up drowning in spreadsheets with broken calculations and out-of-date class lists. Usually one person knows how the process works, or different departments use different processes and no-one has a full picture.
GO 4 Schools actually solves these problems.
Instant in situ analysis as soon as marks are entered – no more exporting/importing and no more delays
Use quality-assured classroom assessment data as the evidence behind subject and school-level data analysis
Instantly drill-down to the detail and evidence for deep-dives and forensic analysis of data. Headline grades alone are not the full picture.
Triangulate assessment data with attendance, behaviour and contextual information such as SEND details, support plans, and key groups and school-defined focus groups
We give you the big picture and the detail – at your fingertips.
Joined up – With home
Give students access to their marks and their progress – between reporting cycles.
Share headline grades, marksheet grades or detailed assessment information, with control over visibility for individual year groups and subjects
Communicate areas of strength and areas for improvement with school-defined colouring and labelling
Share grades, marks and notes, and include formative assessment for specific personalised feedback
(Student access included. Parental engagement module required for parent access.)
Flexible – Because every school is different
Record using combinations of grades, marks, checkboxes and notes
Easily adjust weightings and use built-in rules for combining inputs in curriculum strands
Create school-defined grading schemes for tracking KS1-3, including mastery schemes
Balance consistency across subjects with assessments tailored within subjects where your curriculum needs it
Summarise assessment data using grades, percentages, residual bands, etc.
Set due dates on assessments to support your assessment model
Create extended-curriculum markbooks to get a complete view of all aspects of your students – not just their academic life.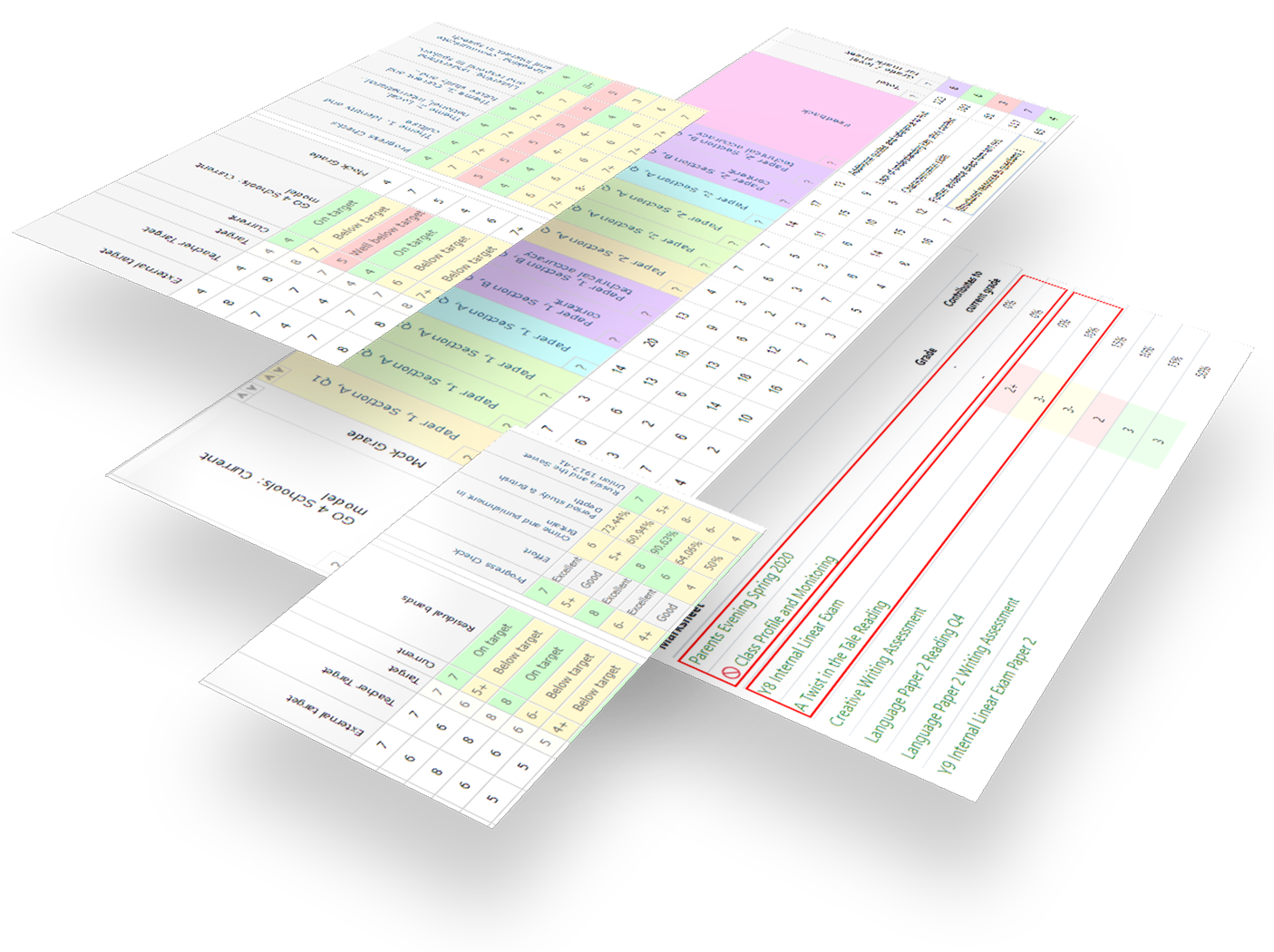 Manage things your way
Changing the way you collect, share and analyse assessment information can be daunting. We've designed things so you can choose an approach and pace that works in your school:
Setup centrally or share setup with departments
Use our template markbooks to get up and running quickly
Start simple and create more sophisticated markbooks as you progress
Save time by copying markbooks and marksheets between subjects and academic years
Share with students and parents as and when you're ready, and increase the level of detail over time
The complete GO 4 Schools family
Do more with GO 4 Schools – Save time – Save money – Reduce staff logins
Build a one-stop solution – Reduce workload and improve outcomes