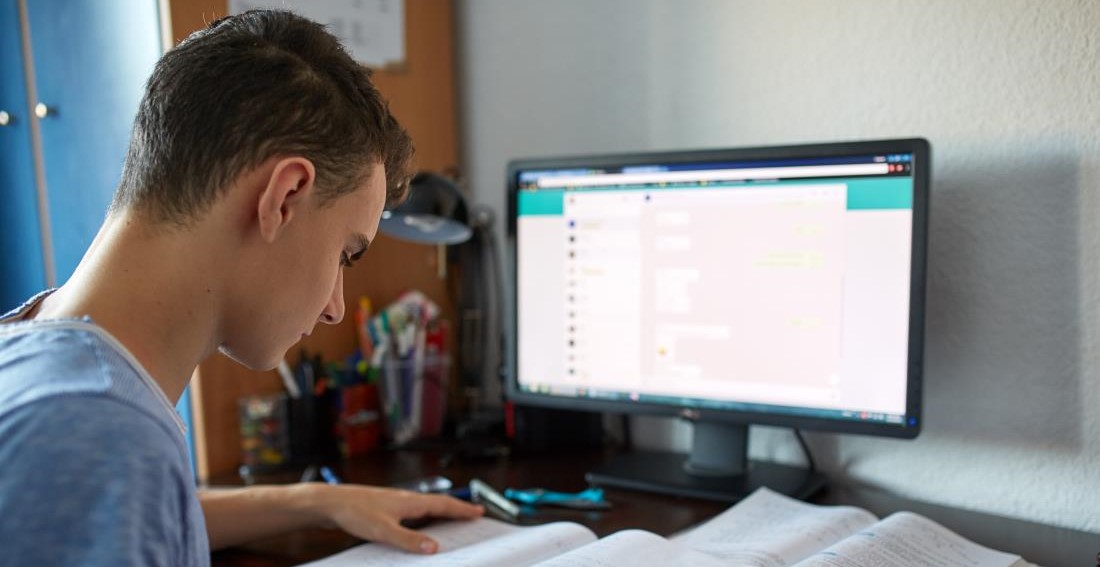 Online homework
Deliver high-quality homework to students and parents online – or via our mobile app – and provide clear information and reminders for students and parents on what is due when, and how long it should take.
Quickly and easily set homework at the subject or group level, or tailor for individual students.
School improvement
Support your curriculum and help your staff deliver on your school's home learning policy with easy-to-use, flexible tools for setting and tracking homework.
Easily check the frequency, consistency and quality of homework across all subjects.
In the classroom
Create, share, use and re-use quality assured homework to reinforce specific skills and knowledge learned in the classroom.
Support and engage in student well-being by instantly checking your class's homework load across the curriculum.
At home
Provide a joined-up experience for students, and help parents gain a better understanding of what their children are learning and what they can do to support them.
Sharing details supports informed 'no surprises' conversations about homework and how it contributes to learning.
(Student access included; add Parental Engagement module for parent access.)
A smarter way of working
Better data, faster, leads to better decisions
Efficient – For your teachers
Set homework from a school-defined, quality-assured scheme of learning
Quickly create tailored or ad hoc tasks of your own
Attach resources or link to online content
Easily differentiate homework for individual students where necessary
Set due dates and provide guidance on suitable time to spend on each piece of homework to assist student organisation
Set up homework in advance which appears to students automatically as the school year progresses
Set additional assignments, catch-up work, challenges, revision materials or longer-term projects at any time to support your curriculum plans
Key homeworks can be linked straight into GO 4 Schools markbooks
Efficient – For quality assurance
Strategically develop quality-assured homework schemes of learning that engage students and reinforce learning in lessons
Monitoring tools support conversations at all levels about patterns of homework for subjects and groups
Check for consistency within and between subjects and the overall homework load for students
Choose between flexible options for tracking completion of homework by students to reduce staff workload
Joined up – With home
Parents and students can access homework in the system they use for progress, behaviour and reports, and more too, if you wish.
Students and parents can easily see what homework has been set, when it is due, and when it is done
Promote responsibility – students can mark homework as 'Done' to help them manage and complete homework effectively
Students and parents can receive timely reminders about homework set and homework due
Provide extended access to students via our Mobile App – great where there is limited access to a PC or laptop at home
The complete GO 4 Schools family
Do more with GO 4 Schools – Save time – Save money – Reduce staff logins
Build a one-stop solution – Reduce workload and improve outcomes