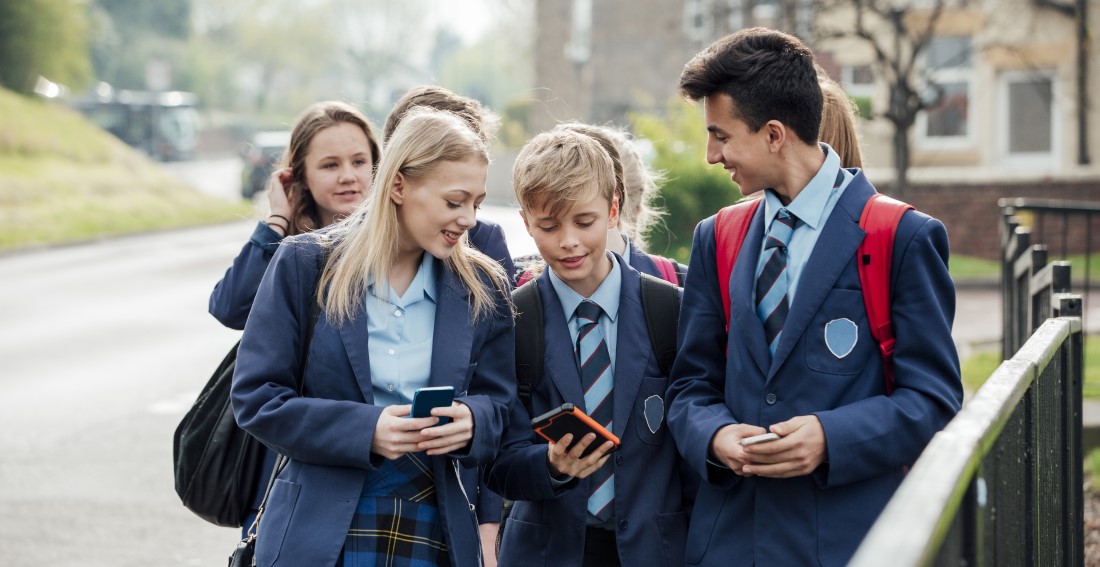 Mobile App
Our Mobile App allows you to share key information with students and parents using their preferred device.
Free push notifications help you keep in touch about attendance, homework and detentions, too.
School improvement
As the importance of laptops and desktops falls – especially in disadvantaged families – our Mobile App helps you reach more parents in a way that not only suits them but removes the headache when they switch phone numbers.
In the classroom
Support teaching by helping students be better prepared for learning and better organised using the timetable, progress and homework options in the Mobile App.
At home
Give students and parents the same convenient view of what is going on in school with the GO 4 Schools Mobile App. They get the information they need, at their fingertips.
(Student access included; add Parental Engagement module for parent access.)
A smarter way of working
Better data, faster, leads to better decisions
Joined up – With home
Parents have answers at their fingertips:
Timetable for planning – Is my child ready to learn?
Homework – What's due today? Tomorrow? Automatic reminders help students stay organised
How are they doing in Maths?
How has behaviour been today?
How many times has my child been late to school?
Easily check messages and switch between students
(Student access included; add Parental Engagement module for parent access.)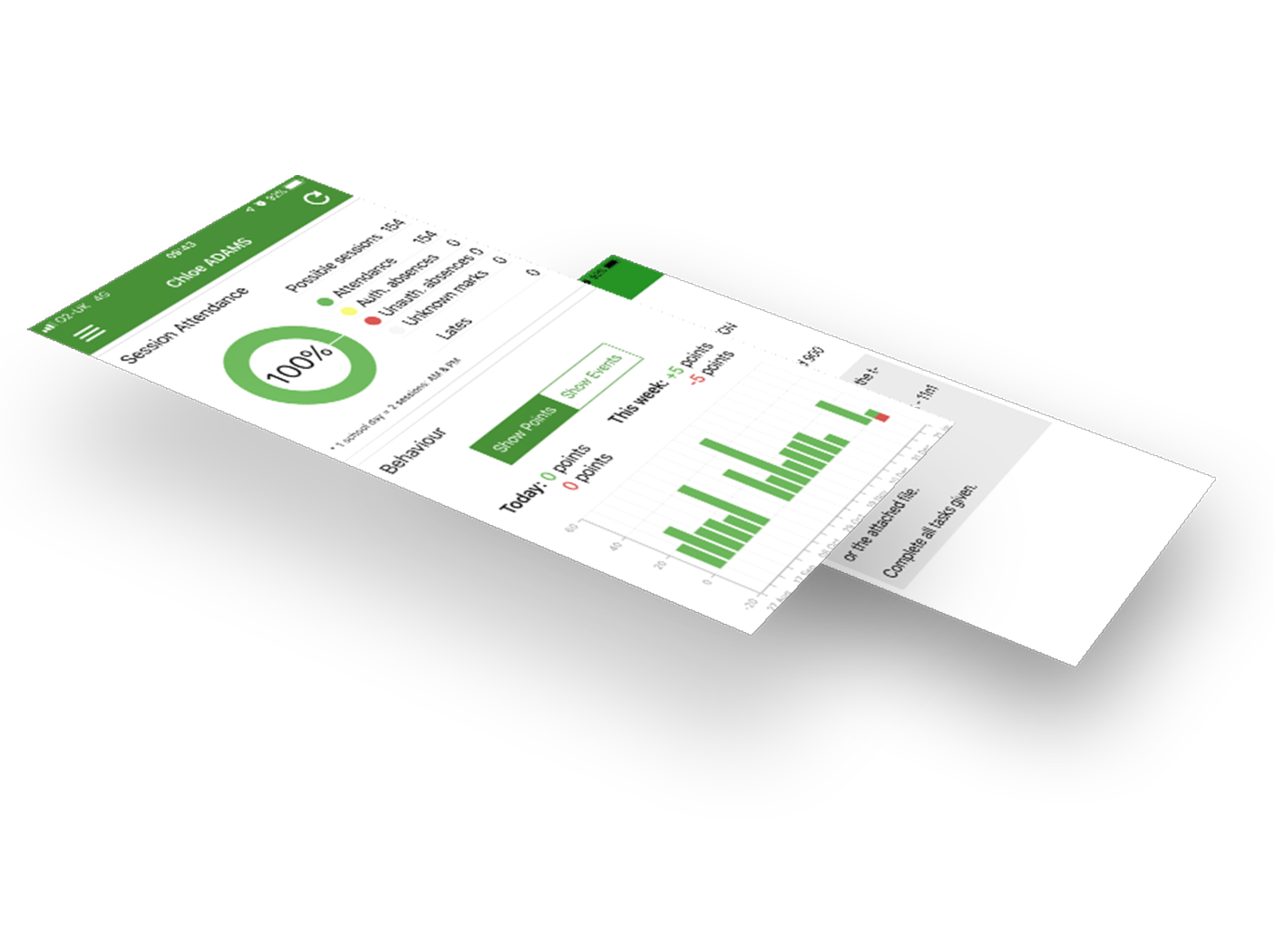 Start simple
Key information from the GO 4 Schools Starter version can be displayed in the Mobile App:
Timetable – what's now, what's next, and what's on tomorrow
Attendance – key measures, including number of absences and lates
Headline grades and progress indicators – working grades, targets, predicted grades and residuals
Online inbox – messages from school
Free push notifications with option to fallback to SMS or email for parents without the App
Add more when you're ready
Give parents a clearer picture, improve communication and support the development of organisational skills of your students as you add other GO 4 Schools modules:
Attendance – push notifications to parents about lates and absences
Behaviour – individual event details, plus push notifications about detentions
Homework – task details and resources, plus reminders via automatic push notifications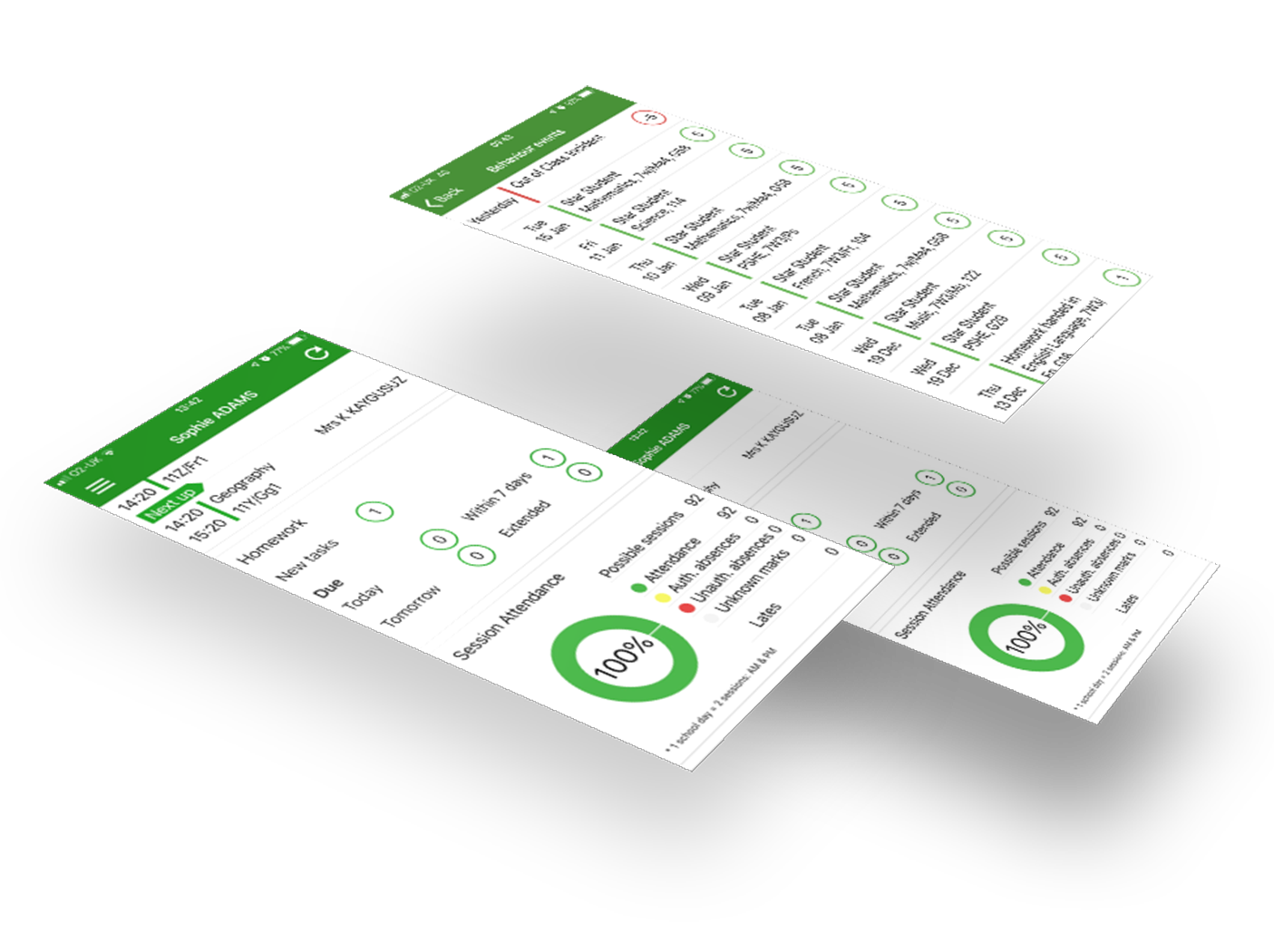 The complete GO 4 Schools family
Do more with GO 4 Schools – Save time – Save money – Reduce staff logins
Build a one-stop solution – Reduce workload and improve outcomes