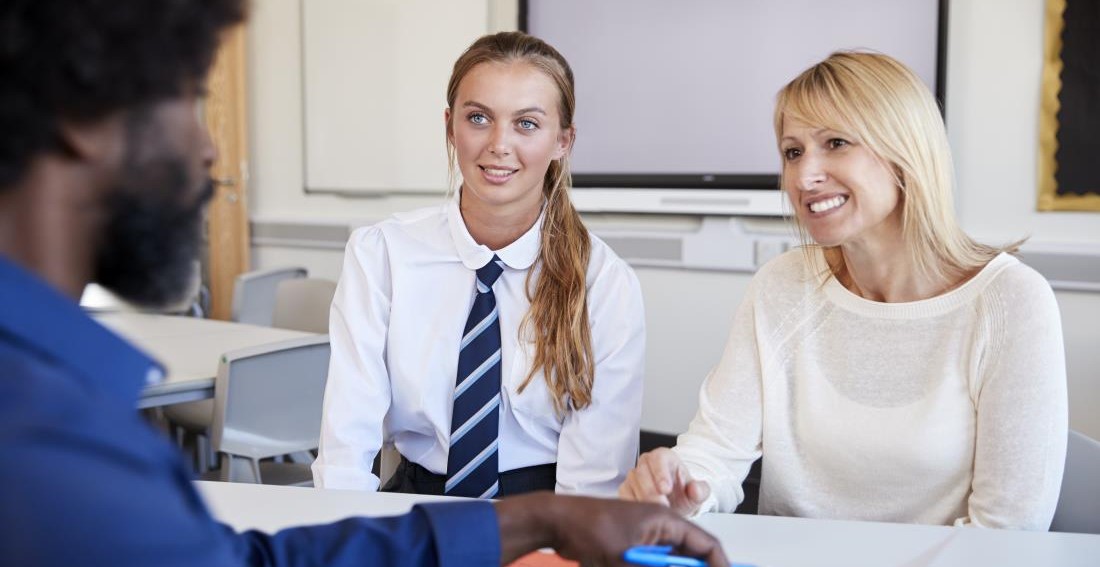 Progress reports
A streamlined, online process that delivers great-looking progress reports – without the pain.
Quality assure, check progress by staff and publish online to parents. Save time, money and the environment as you do it.
School improvement
Enhance understanding of live assessment data with regular summative progress reports.
Our Progress reports module was built from scratch to help your school deliver high-quality written reports – with seamless data integration – to parents efficiently and cost‑effectively.
In the classroom
Hugely popular with teachers, our reports module enables them to write reports quickly and accurately from work or from home.
For your teaching staff, the progress reports module is all about delivering better reports with less effort.
At home
Provide parents and students with great-looking, high-quality written progress reports that can show progress, attitude and attendance&nbsp over time.
Easily monitor which parents have viewed reports so you can follow up as necessary.
A smarter way of working
Better data, faster, leads to better decisions
Efficient – For your teachers
Headline grades flow into reports automatically – using assessment data as evidence if you use the markbooks module
Comment banks help deliver personalised comments and can be tailored for subjects and specific year groups to ensure variation over time
The tutor view helps tutors write comments that are in tune with comments from across the student's curriculum
Built-in spell-checker, online reviewing and correction lets everyone work quickly and accurately
Work on reports online – even if the school is closed
Efficient – For quality assurance
Share details of your reporting cycles with staff from the start of the year, with clear start and due dates to ensure you hit deadlines
Include/exclude specific students and/or subjects from a report, e.g. a new starter or students in Catch-up Maths
Set up quality-assured comment banks
Centrally monitor progress of entry, checking and completion by teaching group and teacher
Built-in monitoring by tutors and/or middle leaders helps you make sure nothing has stalled or been missed
Work as a team to quickly review and flag/approve reports online
Work on reports online – even if the school is closed
Track which parents have read them, and when
Joined up – With home
Help students and parents see progress over time and understand what they can do to improve
Embed previous report data in the latest report to support conversations with students and parents
Publish online to parents to save on consumables and postage, and measure parental engagement
Parents can view reports as web pages or print great-looking PDFs at home
Ensure parents never miss a report again – we flag unread reports to parents when they log in and you can send notifications for newly-published reports by email
Print and post reports for parents who have limited online access or who do not engage with the school
(Student access included. Parental engagement module required for parent access.)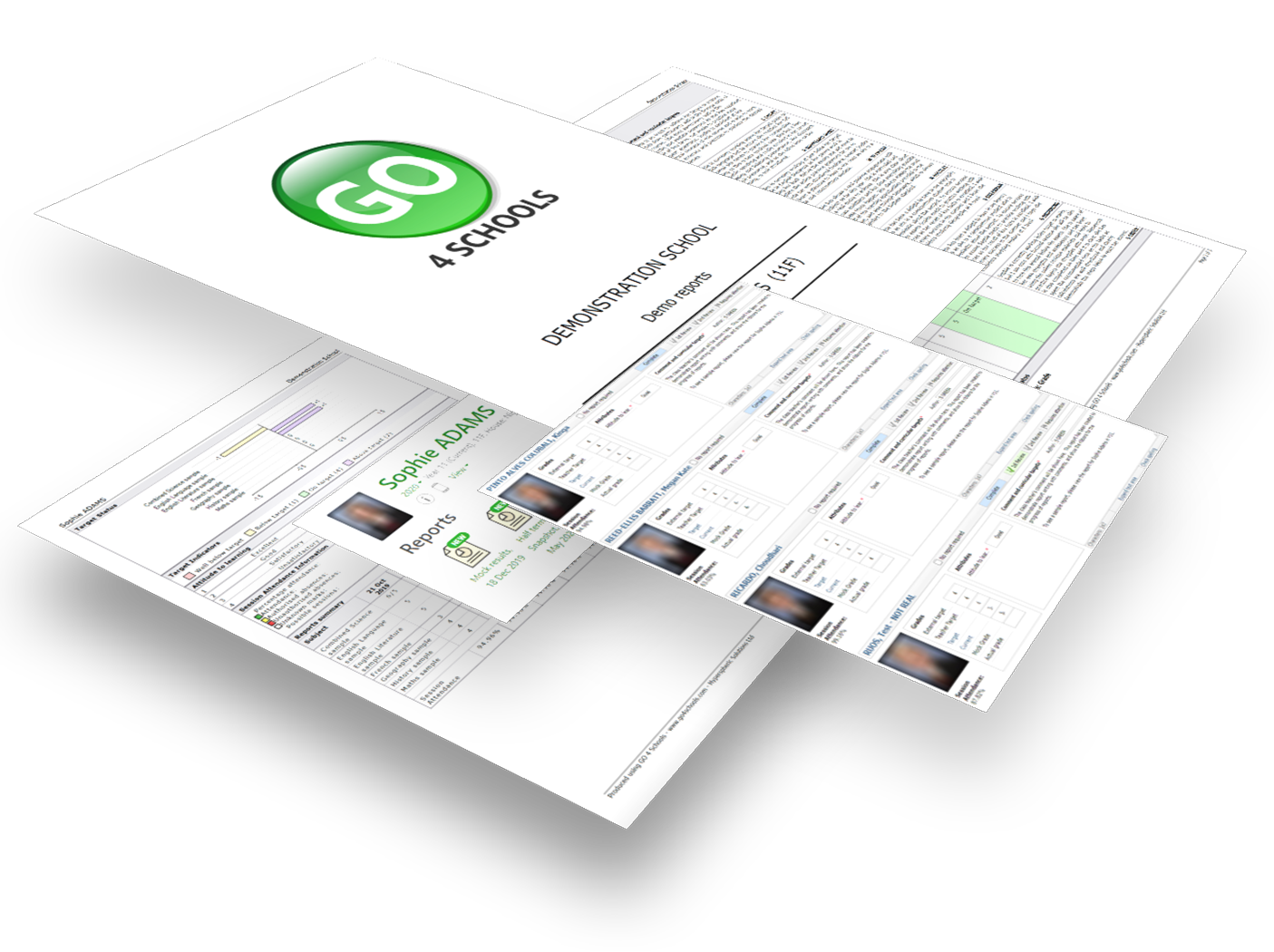 Flexible – Because every school is different
Include academic information, e.g. headline grades, coloured residual bands and subject descriptions
Include school-defined report options such as attitude to learning, effort, etc.
Hide or show pastoral information such as attendance and behaviour as required
Include lesson attendance data in KS5 reports if you use Tier 1 or Tier 3 attendance
Use comment banks and/or free-text comments for written reports
Customisable templates deliver high-quality reports with your school branding, logo, etc, embedded
Our reports offer a huge amount of flexibility, so we have include three examples here to give you a flavour of what is possible:
The complete GO 4 Schools family
Do more with GO 4 Schools – Save time – Save money – Reduce staff logins
Build a one-stop solution – Reduce workload and improve outcomes