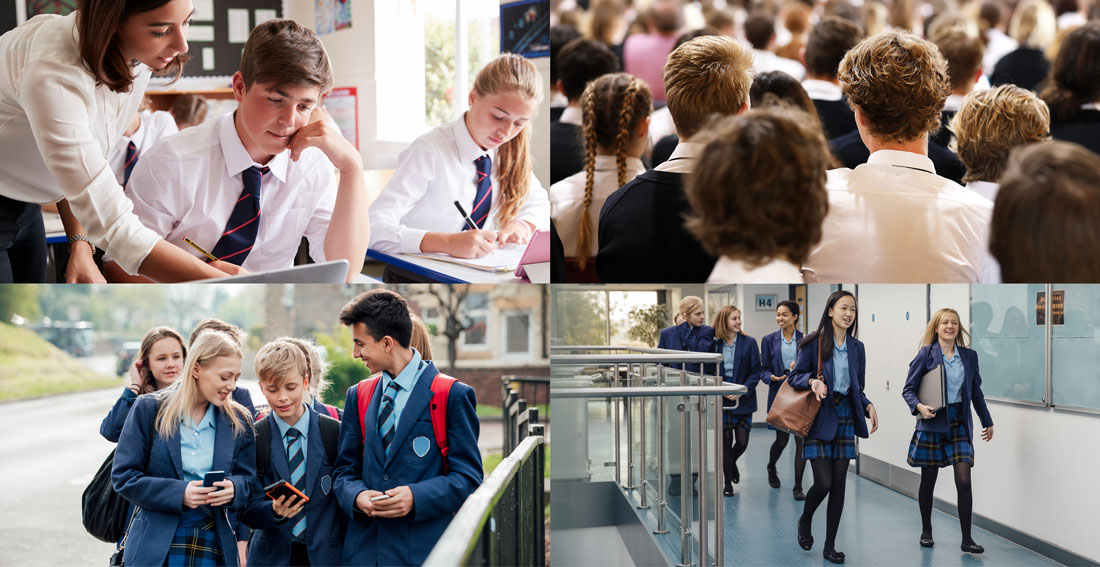 GO 4 Schools MIS
The benefits GO 4 Schools delivers when running alongside the school's Management Information System (MIS) has led to calls from our customers for us to replace their MIS entirely.
It makes perfect sense. It's the logical next step for us – and for you.
In 2009, GO 4 Schools started as a system enabling schools to gather, track and share key information – online. Our customers quickly became strong advocates of our approach, and as their needs have evolved, so has GO 4 Schools.
Today, hundreds of schools, tens of thousands of teachers, data managers and senior leaders around the country use our starter version and add-on modules to save time and work more efficiently.
Hundreds of thousands of students and parents also use GO 4 Schools to keep themselves in the picture.
With increasing usage and benefit being delivered online by GO 4 Schools and staff doing less and less in the school MIS, customers have asked us to give them a route to move away from their 'traditional' MIS entirely.
They want to work faster, more accurately and to reduce their costs at the same time – things that GO 4 Schools excels at.
We've listened, and MIS development is now well underway. We'll be making initial work on the MIS available to customers for use and review/feedback during the 2021-22 academic year, and intend to offer the MIS commercially during 2024-25.
Much more than 'just a replacement MIS'
The truth is that schools need more from an MIS than they're currently built to deliver. Reporting and inspection requirements keep changing, more people need access to the information, and different people need to use it in different ways.
And then there's the question of time. Schools haven't got time to use one system to collect information and another to interpret it. They want today's information at their fingertips. They want to know – and need to know – where they are right now.
Many schools have found that – despite its cost – their MIS doesn't work so well for them anymore. They end up bringing in additional systems – such as GO 4 Schools – to fill in the gaps for teachers, middle leaders, senior leaders, behaviour managers, students, parents, and so on.
That's why we're bringing you the best of both worlds:
All the cloud-based power and flexibility of GO 4 Schools for your teaching staff, students and their parents
The same power, ease of use, and efficiency for your back-office staff, too. They deserve it.
What's in it for you?
Everything you need
As for existing customers, you'll get all the benefits of the starter version extended with the functionality your school needs to cover:
Student and staff records
Curriculum planning and delivery
Timetable import
Exams management
Census returns
Session attendance
And more…
And everything you want
You'll also be able to pick and choose from our existing add-on modules:
Markbooks
Behaviour and detentions
Lesson attendance
Homework
Seating plans
Progress reports
Parental engagement
Mobile app
And because it is all online in one system, you, your staff, students and their parents can use the latest information to make better decisions, faster.
What are your plans?
Our MIS isn't intended to replace our modular platform.
Instead, we're giving you a new choice.
Planning ahead – Existing customers
Being a customer means you've already taken a big step towards MIS migration, but it is up to you if you want to take the final steps.
The majority of your staff will be using GO 4 Schools day-to-day, quite likely for assessment, behaviour, attendance, homework, and so on.
You can continue to add GO 4 Schools modules at a pace that works for your school. Gradually, you can use your existing MIS less and GO 4 Schools more. Then, when you complete the switch, most of your staff won't even notice.
Our approach takes all of the stress out of changing MIS for you, and means your staff are not subjected to too much change and too much re-training all in one go.
Planning ahead – Prospective customers
You can join the hundreds of schools who already use GO 4 Schools daily to start reaping the benefits its brings.
The starter version and optional add-on modules can transform your school – saving you time and helping you work faster and more accurately.
Once you are up and runnng you may want to add more modules. There is no rush. It is important to manage the pace of change and go at a pace that works for your school.
You can choose later if you want to go further with a smooth transition to our MIS. There is no obligation to, and never will be. But by starting sooner, you open the door to making the switch sooner if you choose to do so.
Hundreds of schools across the country already trust GO 4 Schools